In an attempt to gain familiarity with different approaches and methods towards game design and implementing images/text files into projects, I created several short games over the summer that were fast, fun, and a learning experience.
This game is a side scrolling-open world-randomly generated creation sandbox similar to games like Minecraft or Terraria. In fact, the inspiration from this game came from spending several weeks replaying Terraria. Anyway, I wanted to explore concepts like world generation, mob behavior, inventory systems, animation, and more.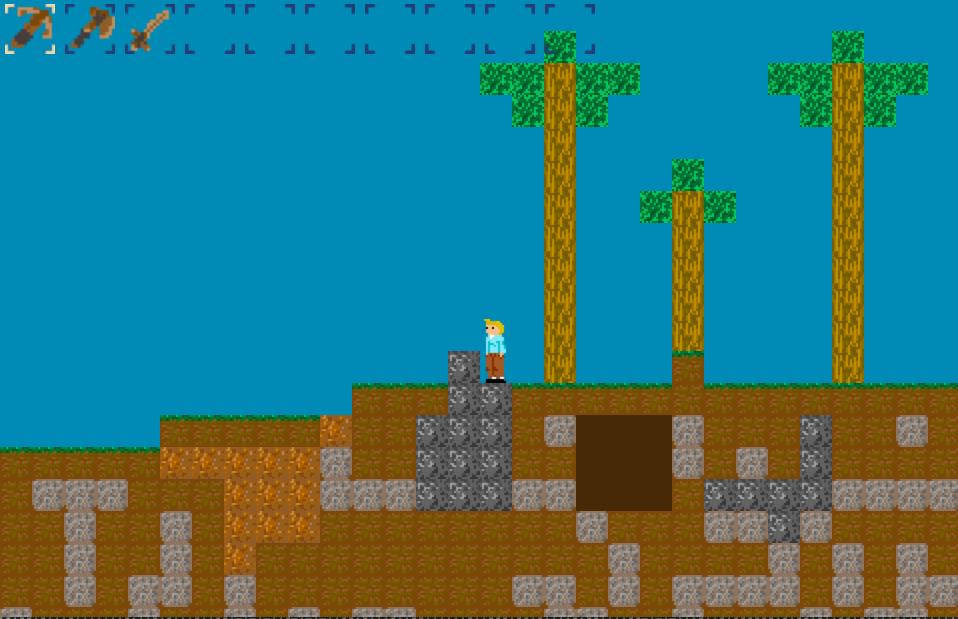 Final product.
After creating a basic world, I decided to first take on mob interaction. Having not done anything like this before, I found it challenging at first to figure out how to not only spawn mobs in strategic places around the player, but how they could be unique from each other and their interaction with the player. I added 2 mobs: a snake, and a slime. They differ in behavior in that the snakes are faster while the slimes jump higher.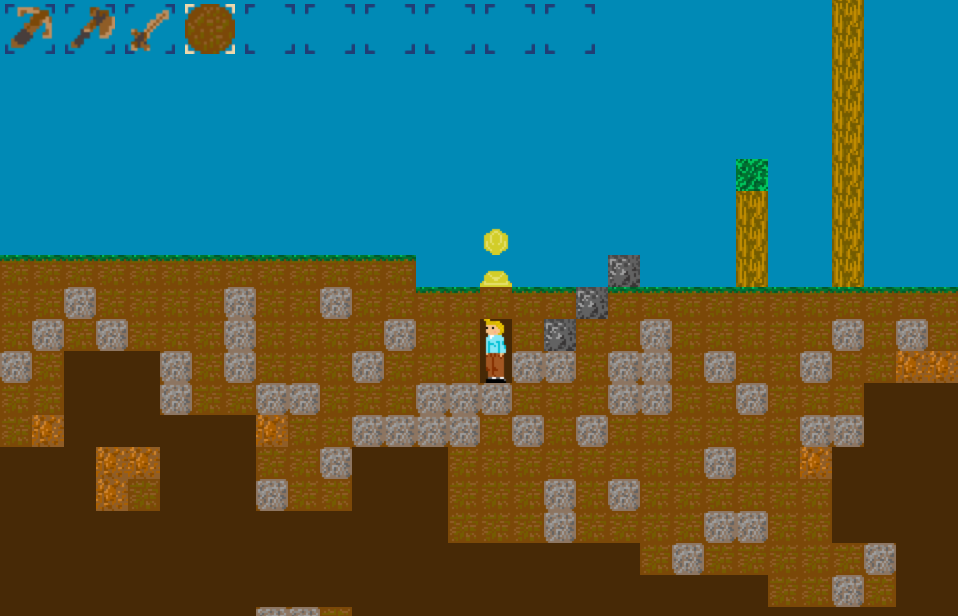 Some slimes jumping above the player.
Another one of the most challenging yet most interesting parts of making this game was the world generation. I spent about 3 days wondering how I would add interesting caves, or even things like ore into the game. My final solution was to add something of a 'miner', a randomly placed dirt destroyer that cleared out the underground area it started in and moved around randomly until it decided to stop.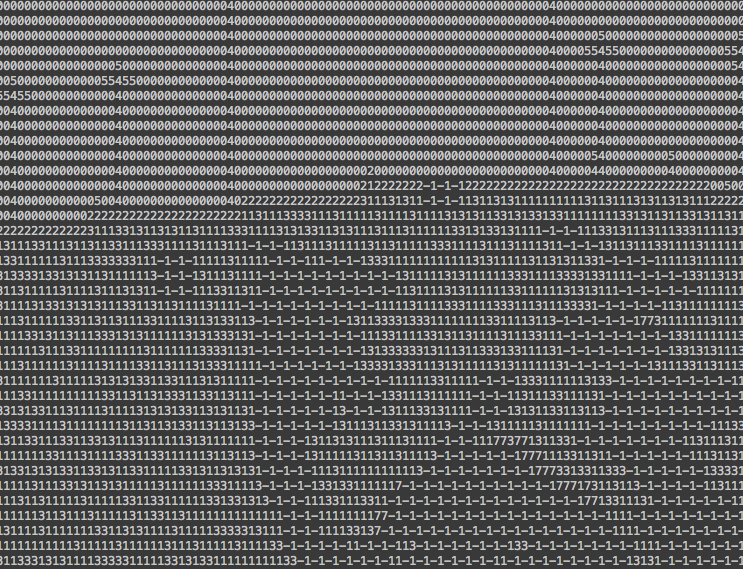 Example of a very small fraction of the world, but in tile IDs. -1 = empty space underground, 0 = sky, 1 = dirt, 2 = grass, 4 = tree, etc.
All in all I learned a lot about this project, whether intentional or unintentional. One of the more important lessons it taught me is that organization, especially between objects, is crucial for keeping the entire project as a whole neat and orderly.
You can find the source code here (Java, 311kb): https://drive.google.com/file/d/0Bz_0wgRmDpKqZFpfMHlEUlNvdU0/view?usp=sharing